Temporarily diminishes fine lines and puffy eyes for a younger appearance. Eyesential is a cosmetic product that does not penetrate the skin and therefore it is considered to be safe to use.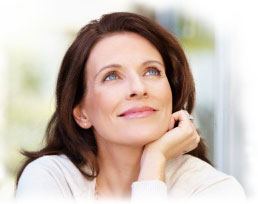 Treat yourself or someone you love to a Hollywood-style make-over!
Now you can look effortlessly fresh and vibrant, you can be one of those women, who are envied by others because you seem to fight the aging process and manage to look amazing every time they see you. How do I do that? you may ask.

Eyesential is an invisible concealer that temporarily eliminates puffiness, fine lines, dark circles and wrinkles in approximately two minutes. It works like an instant eyelift in a bottle, leaving the skin noticeably smoother and younger looking. The effects last for up to 10 hours.*
EBAY & AMAZON UNAUTHORISED SELLERS NOTICE
We wanted to write this notice for our loyal and long standing customers so that you are fully aware of certain unauthorised sellers on eBay, Amazon and other on-line platforms claiming to sell our products.
As the sole Australian distributor of "Eyesential" & "The Lift" we want to draw your attention to the following: in order to ensure that you are receiving the genuine formula; consumers should only purchase these products directly from this website.
We are becoming increasingly concerned as to where these illegitimate sellers are obtaining their goods and therefore, we cannot guarantee that these products are indeed genuine items.
To help combat this, the manufacturers of Eyesential have recently changed the product packaging. Please take a moment to look through the website to check out our new boxes.
We want to thank you all for your continued and loyal business over the years – the daily reviews we continue to receive are always a pleasure to read!

Benefits
It works in minutes!
It is safe to use!
It works for everyone*
---
See these amazing results for yourself
---
* Individual results may vary
This item will not be shipped to UK
Size
60 sachets / 1ml each
Brand
Eyesential
Product Type
Eye Care
Skin Type
Ageing/mature skin
Ingredients

Aqua, Sodium Silicate, Magnesium Aluminium Silicate, Iron Oxides, Propylene, Glycol, Methylparaben, Propylparaben

Directions
To get the best our of your EYESENTIAL follow the instructions carefully.


Cleanse the skin around the eye area thoroughly and rinse with water to make sure the skin is totally free from cleansers, toners, moisturizers, make-up and oily residue. Pat dry gently.
Shake the flacon vigorously. Dispense a very small amount of lotion into the palm of the hand.
Looking straight ahead apply the lotion with the tip of the middle finger under the eye working from the inner eye, following the eye contour and out toward the temple in a firm single stroke. 1 to 3 single applications may be applied, for the best results use as little as possible.
Avoid any facial movement for two to three minutes or until the lotion has dried.
During the drying process there will be a firming feeling and in some cases a tightening sensation, which will disappear after a short period of time.
Once the EYESENTIAL has dried powder make up may be applied very gently with a brush. Do not rub as this will ruin the effects of the product. Allow a period of 30 minutes before re-applying to re-balance the skin, then follow instructions 1-6 again.
Eyesential Under Eye Enhancer - sachets - Buy the second one HALF PRICE Reviews
Bruce

Posted this on

30 June 2021

My partner has been a long time user of the eye enhancer and swears by it. She cannot believe how effective it is. Now with the individual sachets it is heaps more convenient. Well done Skinsentials.

Brenda

Posted this on

1 March 2021

I have been using 'Eyesential Under Eye Enhancer' for a few years now. I usually use the applicator. The applicator was unavailable so I decided to try the sachets which are great for travelling and keeping handy in case I need a quick re-touch. I love this product. When used correctly it delivers a fabulous result, removing bags and fine wrinkles from under the eyes. I wouldn't be without it. I used to use it for special occasions only but now use it every day as every day is a special day!
You may also be interested in the following product(s)