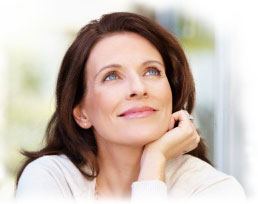 Treat yourself or someone you love to a Hollywood-style make-over!
Now you can look effortlessly fresh and vibrant, you can be one of those women, who are envied by others because you seem to fight the aging process and manage to look amazing every time they see you. How do I do that? you may ask.

Eyesential is an invisible concealer that temporarily eliminates puffiness, fine lines, dark circles and wrinkles in approximately two minutes. It works like an instant eyelift in a bottle, leaving the skin noticeably smoother and younger looking. The effects last for up to 10 hours.*

It works in minutes!
It is safe to use!
It works for everyone*
---
See these amazing results for yourself
---
* Individual results may vary
Size
20ml
Brand
Eyesential
Product Type
Eye Care
Skin Type
Ageing/mature skin
Ingredients

Aqua, Sodium Silicate, Magnesium Aluminium Silicate, Iron Oxides, Propylene, Glycol, Methylparaben, Propylparaben

Directions
To get the best our of your EYESENTIAL follow the instructions carefully.


Cleanse the skin around the eye area thoroughly and rinse with water to make sure the skin is totally free from cleansers, toners, moisturizers, make-up and oily residue. Pat dry gently.
Shake the flacon vigorously. Dispense a very small amount of lotion into the palm of the hand.
Looking straight ahead apply the lotion with the tip of the middle finger under the eye working from the inner eye, following the eye contour and out toward the temple in a firm single stroke. 1 to 3 single applications may be applied, for the best results use as little as possible.
Avoid any facial movement for two to three minutes or until the lotion has dried.
During the drying process there will be a firming feeling and in some cases a tightening sensation, which will disappear after a short period of time.
Once the EYESENTIAL has dried powder make up may be applied very gently with a brush. Do not rub as this will ruin the effects of the product. Allow a period of 30 minutes before re-applying to re-balance the skin, then follow instructions 1-6 again.
Questions:
There are no product questions yet.
Customers Who Bought This Item Also Bought
Eyesential Under Eye Enhancer - buy the second one for half price Reviews
You may also be interested in the following product(s)
$99.50

RRP $129.00 SAVE $29.50 (22.9%)