Peelife™ is the first and only at-home microdermabrasion device that uses the same dual-action therapy as the professional ones: a combination of crystal-free diamond exfoliation AND vacuum suction to promote lymphatic drainage.
Why buy from us?
A few customers mentioned to us that you can buy the Peelife Home Microdermabrasion Machine cheaper on group buying sites. Whilst this is true, you need to bear in mind that we are an established reseller, we stock spare parts and if you have any questions or issues regarding your purchase, we are always here to help you.

We have been contacted by numerous people who purchased their microdermabrasion machine elsewhere, then came to us for spares, advice or even complaints (delivery time took more than a month!). We always advise these customers that the spare parts sold in our shop may not always be suitable for devices bought on eBay or through group buying sites simply because the size of the diamond tip or that of the filters is specifically suitable for the devices sold in our store.

We are the Australian stockist of Peelife, we have ready-to-ship stock in our warehouse, so usually you would receive your order within 2-3 business days instead of 2 months. We also offer various gifts with purchase, gifts that complement your original purchase, not just stock that we need to get rid of.

Now that you see why it is best to purchase from us, have a look at why microdermabrasion as such is great for your skin!
Great for your face, hands, knees or elbows
Peelife offers a combination of crystal-free diamond exfoliation AND vacuum suction for lymphatic drainage to achieve the healthy glow of fresh, pampered skin in the comfort of your own home!
Microdermabrasion gently exfoliates any dead skin cells, revealing smoother, more even-toned, younger-looking skin beneath, all with no discomfort whatsoever.
This treatment used to be available in beauty salons and clinics only, but now you can achieve similar results from the comfort of your own home.
You don't even need to be a trained beautician!
The Peelife microdermabrasion machine comes with an "AUTO" mode that will guide you through the complete process on its ergonomically designed LCD screen. The machine will even adjust the suction for each individual area of your face. Of course, you can always override the AUTO mode by manually adjusting the settings.
With Peelife Natural Diamond Microdermabrasion you can treat: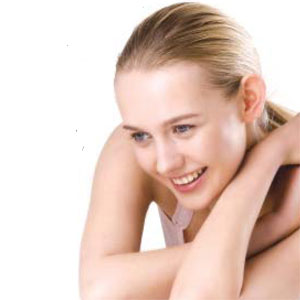 One of the great advantages of microdermabrasion is that results are instant, it can be used on all skin types and there's no recovery time needed after treatment.
Fine lines
Wrinkles
Sun-damaged skin
Acne and acne scars
Scar reduction
Excess oil production
Blackheads and whiteheads
Enlarged and open pores
Superficial age spots
Dull, stressed and congested skin
Skin Pigmentation
Stretch marks
Affordable, professional beauty treatments at home

Suitable for all skin types, microdermabrasion gently exfoliates any dead skin cells, revealing smoother, more even-toned, younger-looking skin beneath, all with zero discomfort. By helping along the rapid exfoliation of the accumulated surface skin cells and by stimulating the production of collagen, cells are renewed and appear firmer, plumped and even more clear and radiant. Microdermabrasion also improves the appearance of pigmentation, enlarged pores, blackheads, whiteheads, oily skin and even softens acne scarring. Achieve the healthy glow of fresh, pampered skin in the comfort of your own home!
So how much is it? Well, a trip to your beauty therapist will cost you at least two hours and anything from $100 to $150 for a microdermabrasion treatment.
With the Peelife diamond microdermabrasion machine you need only 15 – 20 minutes of your time to enjoy a healthier, younger-looking skin.
What's more, although the recommended retail price is $299.00, we are offering this invaluable machine for only $249.00 – the price of two in-salon microdermabrasion treatments! Please note: Limit two units per household.
If you're still not convinced that you need the Peelife Natural Diamond Microdermabrasion, consider this:
Affordable, professional beauty treatments in the comfort of your own home,
Your skin care products will be more easily absorbed, thus enhancing their efficacy
Portable, self-contained and easy to store machine.
Quick and simple to use.
No anaesthetic required.
Brand
Peelife
Size
300W x 230D x 75H
Specification

Voltage 110-240V
We supply it with EU, AU or US power court depending on which region you have bought it from.
The microdermabrasion system includes the actual machine, 100 filters, 1 wand and 1 diamond tip.
Size: 300W x 230D x 75H
Power Consumption: 13VA
Weight: 1.3Kg
Questions:
Question:
Could you advise does your machine come with a blackhead extraction tip and a serum infusion tip (as a similar brand does)?
Answers:
Posted by

on Tuesday, 12 January 2016

Dear Angie,

Thank you for contacting us and sorry for the late reply.
The Peelife Home Microdermabrasion comes with a diamond tip and a sebum tip. We hope this answers your question.

Please let us know if there is anything else that we can help you with.

Kind regards,

The Team @ Skinsentials
Frequently bought together
Customers who bought this product also commonly purchased the following combination of items.
Customers Who Bought This Item Also Bought
$54.00

RRP $65.00 SAVE $11.00 (16.9%)
Peelife Home Microdermabrasion System + Free Gift Reviews
You may also be interested in the following product(s)
$35.00

RRP $45.00 SAVE $10.00 (22.2%)